A dramatic video captured the moment a mother cow fought a giant anaconda to save her calf from being devoured. The footage, recorded by a farmer in Vietnam, shows the cow kicking the snake's head with her hooves as it tries to swallow the dead calf.
The 5-meter-long anaconda, which was tied to a rope by three farmers, did not back down and bit the cow several times. The cow, enraged and heartbroken, kept stomping on the snake and roaring loudly.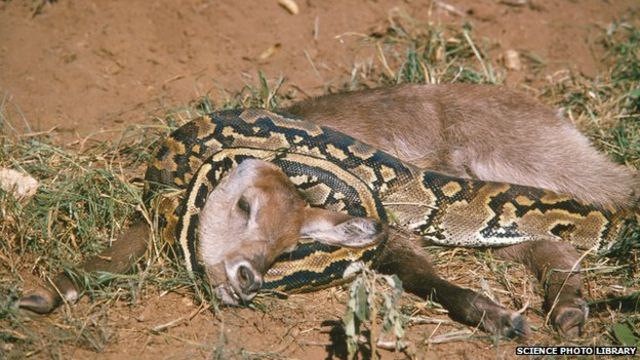 The farmer who filmed the incident said that they often encounter such situations and that they lost the calf because they could not reach it in time. He added that he had never seen a cow react like that before and that it was very sad to watch.
The video has gone viral on social media, with many people expressing sympathy for the cow and admiration for her courage. Some also criticized the farmers for not helping the cow sooner and for keeping the snake alive.