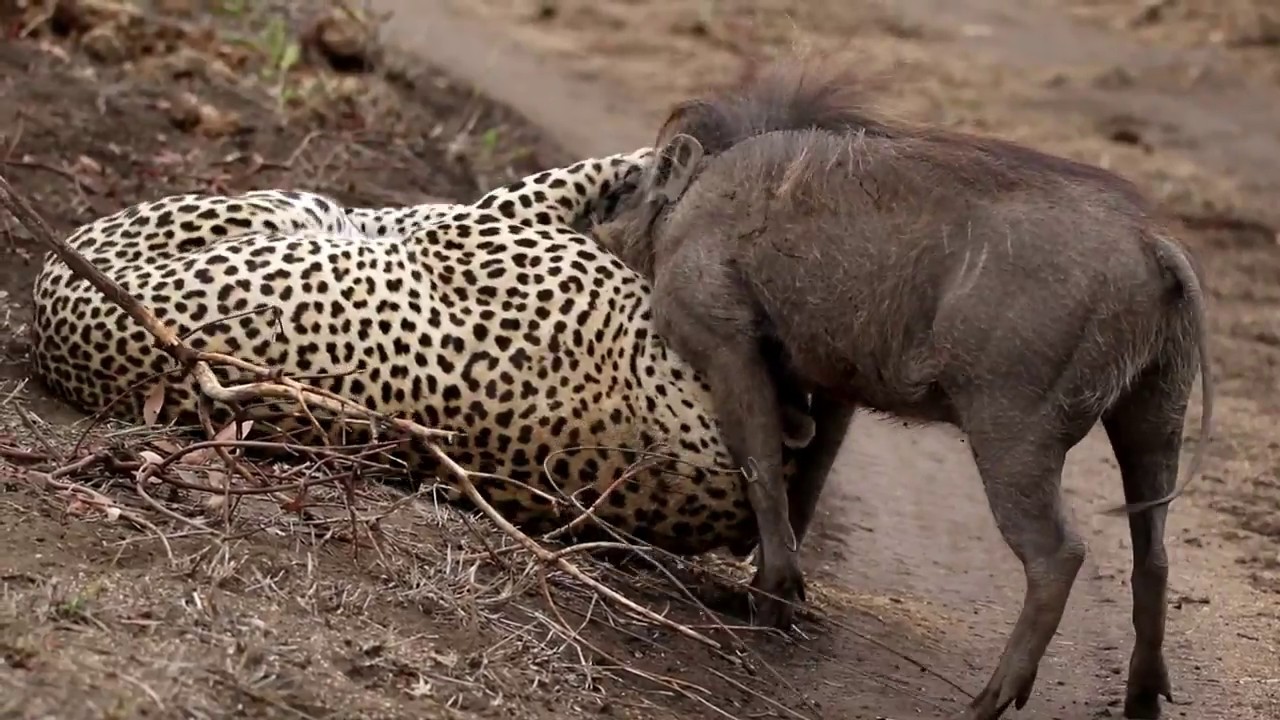 Our journey begins with the stealthy predator of the savannah, the leopard. Known for its agility and cunning tactics, this magnificent feline is on the hunt for its next meal.
Little does the warthog know, danger lurks nearby. Sensing the leopard's presence, it instinctively tries to avoid becoming prey.
With each calculated move, the leopard demonstrates its superior hunting skills, targeting the warthog's vulnerabilities with relentless precision.
And there it is, the warthog falls victim to the leopard's lethal assault. The hunt is over, and the leopard is rewarded with a well-deserved meal, ensuring its survival in this unforgiving landscape.
As we conclude this gripping encounter between predator and prey, let it serve as a reminder of the delicate balance that exists in nature. In the circle of life, some must fall so that others may thrive.
Thank you for joining us on this awe-inspiring journey into the wild. Stay tuned for more captivating tales from the animal kingdom on the Wild Chronicles.