Snakes with two heads, snakes without tails, snakes with legs like claws on the body … are extremely "monster" mutant snake variants, making people go from one surprise to another.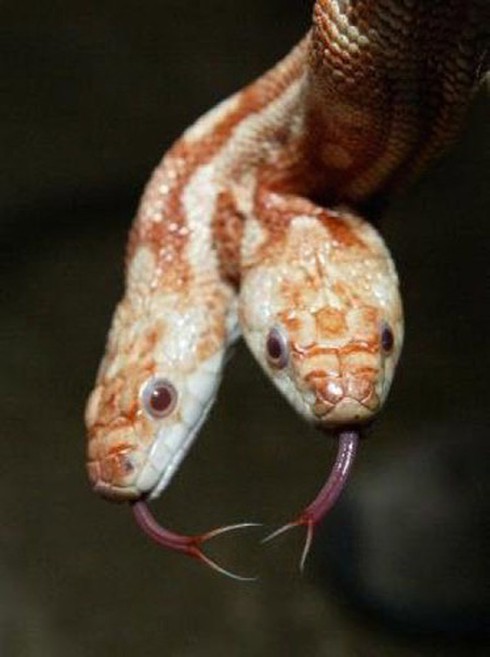 One of the many strange two-headed snakes in the world, with the same body, these two snakes have many identical actions, such as both sticking out their venomous tongue like this.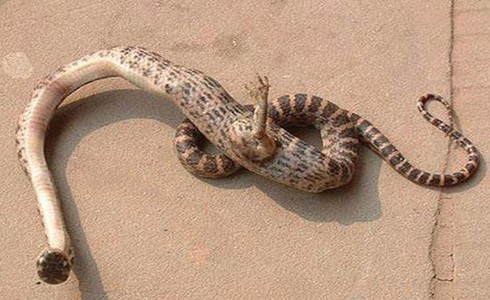 A strange snake with a clawed foot "growing" in the middle of its body was discovered in Sichuan province, southwestern China. The snake is about 40cm long. A genetic mutation is thought to be one of the causes of snakes growing legs.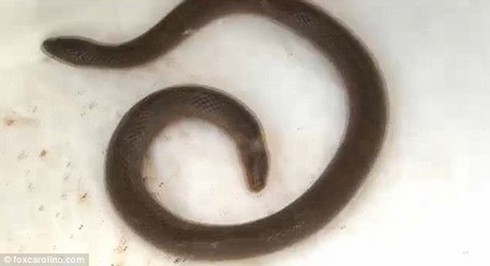 Snake with 2 heads and no tail. A family in the US discovered a very special two-headed snake. The difference of this snake is that the two heads are located at the top and bottom of the body, meaning the snake has no tail and its tail is also a head.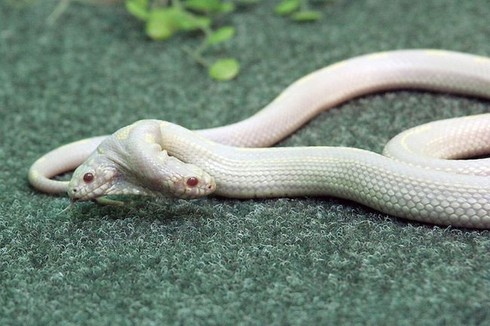 The two-headed albino snake, the product of mutations, belongs to the California Kingsnake snake species of the Yalta resort on the Black Sea coast, part of the Ukrainian territory. The snake was about 3 years old, about 60cm long, rented by the Germans and brought back to the country for display.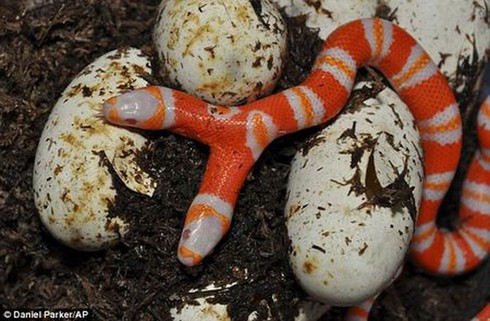 Rare two-headed milk snake. In November 2011, biologists at the Sunshine Serpents Research Institute in Florida, USA incubated 7 eggs of Honduras milk snakes. But the result is 1 egg is a snake with 2 heads fused to the same body. It is known that the rate of a 2-headed snake conjoined on 1 body is only 1 in 10,000 eggs.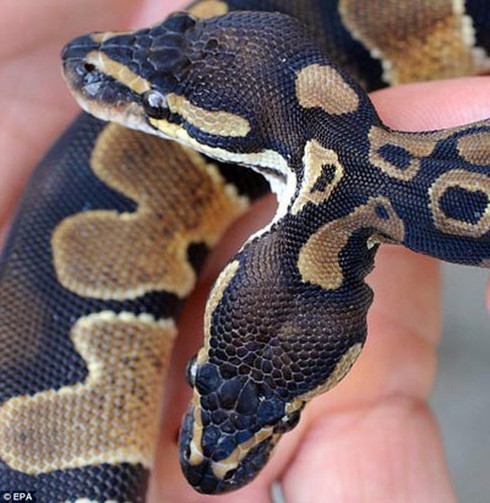 The 2-headed python with 2 colors black – yellow discovered in Villingen, Schwenningen, southern Germany is also a very rare variation in snakes. It belongs to the breed of pythons Ball pythons (Python regius), is about 1 year old, has a length of about 50cm and since birth it has two heads.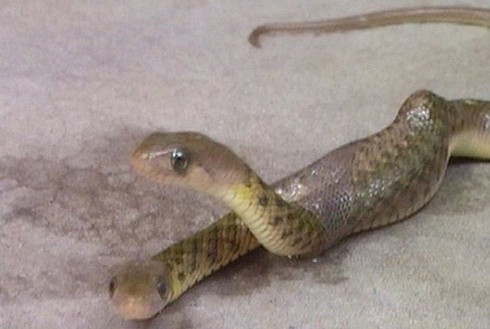 Two-headed snakes like in the legend appear in real life. In early April 2013, people in Burdwan, Bengal, India, discovered a two-headed snake. It is a non-venomous snake. According to locals, that strange animal could be a water snake, thought to be the product of a mutation, which is very rare.