Great Dane dogs, despite their imposing size,  are tender and very peaceful. It is enough to see the video of a huge dog of this breed that was found by its human, calmly resting at ease  on the porch of his house .
Nilo is a beautiful and elegant Great Dane who lives in a home where he is loved and pampered. He is a very sweet, docile and calm dog.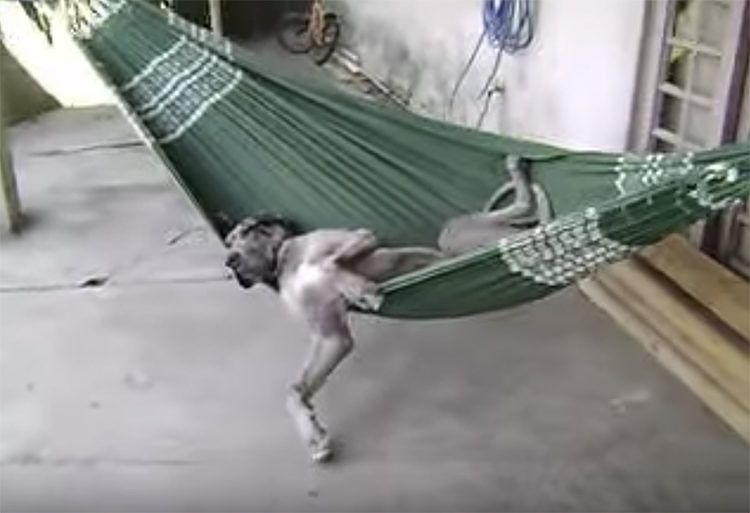 Due to its large size, it could intimidate anyone, but in reality,  they are not usually  violent animals or given to constant runs and movements like other dogs.
And if it's about watching the house, Nilo may not be very given to it, he prefers to laze around a bit , and take a nap from time to time.
Nilo resting peacefully in his hammock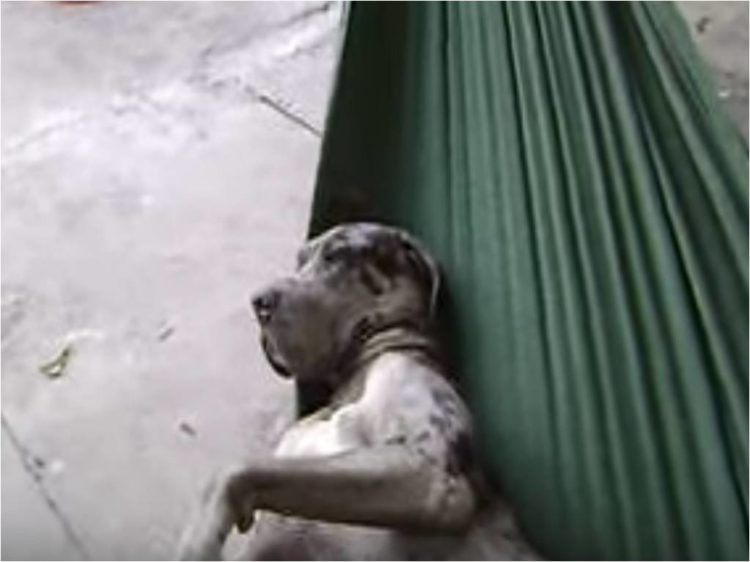 Every day when his human comes home  from work, he  finds the funny scene of his beautiful Great Dane snoring in the hammock , stretched out , and peacefully  asleep ,  the man finds it  funny and even rocks him.
On one occasion  he recorded the funny moment with his cell phone and shared it on his social networks.
He doesn't flinch or stress because dad comes home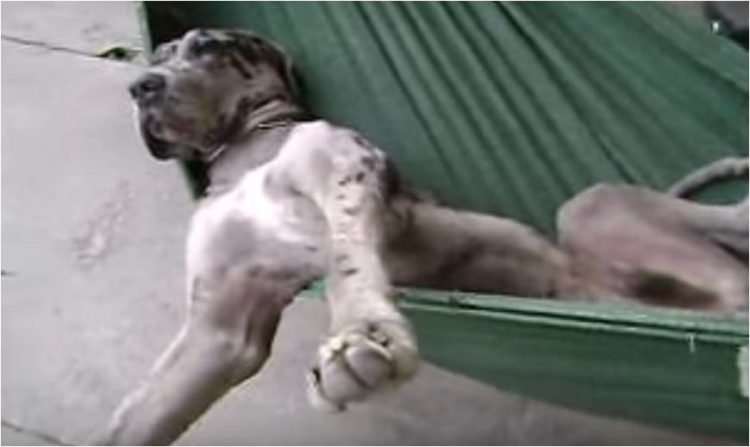 The users were delighted with the carefree attitude  of the puppy who did not care if they found him , and continued to enjoy his rest for a long time.
"You are also entitled to that and more," commented one user.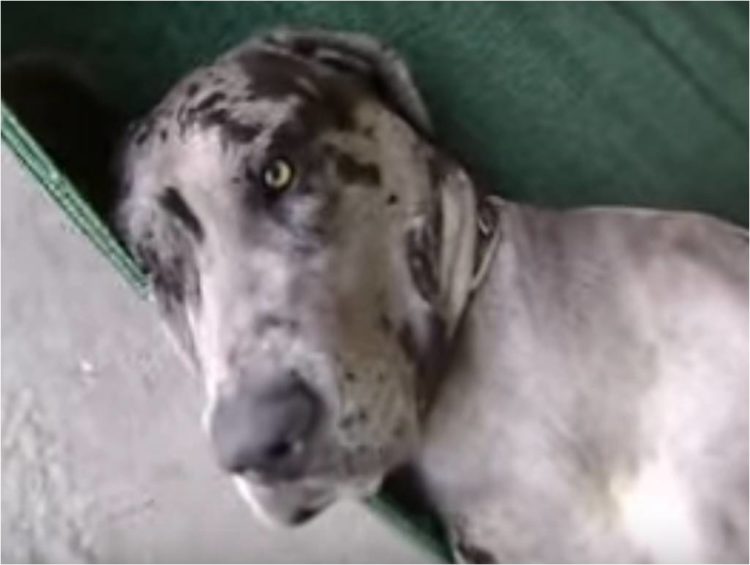 Although they are not the star caretakers, it cannot be said that they  are not capable of defending their family and taking care of their home when they are in imminent danger, but rather that under normal conditions they  like to relax and have as calm a time as possible .
That is why Nilo did not miss the opportunity to get on the hammock, and enjoy what he likes the most, rest.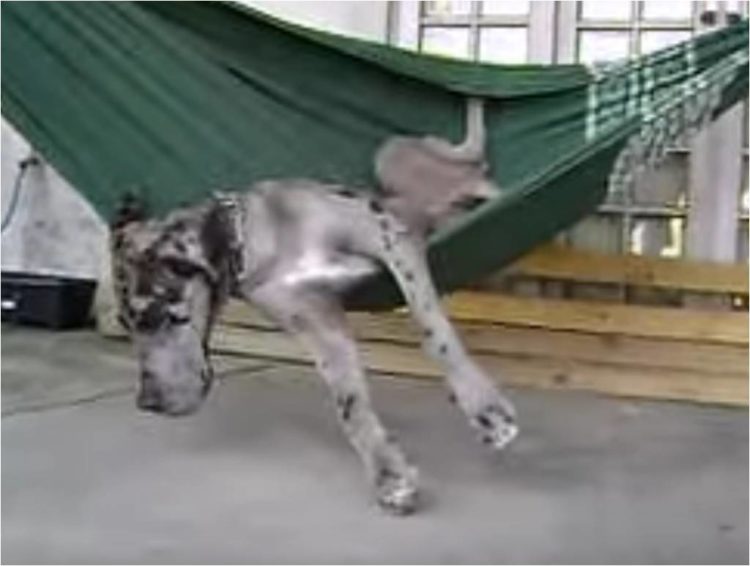 And when his human father arrives, do not expect him to run out to lick you and wag his tail , if he is frolicking on a sofa, chair, or in the hammock as in this case, he will continue as if nothing had happened.
"That's how it should be, they also deserve to be pampered," said another user.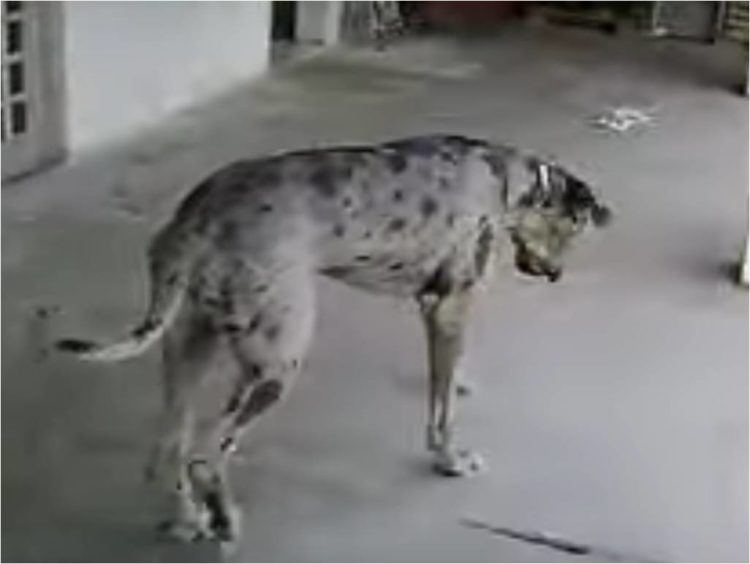 How can you not love such a cute little animal? They are considered the most popular pet, and it occupies position  number  14 out of 192 in that category  according to the American Kennel  Club , and its life expectancy is  up to ten years.
But, there is no doubt that this  furry ends   up stealing everyone's heart. Definitely, looking at him in the hammock without paying attention to what is around him is  hilarious .
And when it seems that its nap  was  enough, it lowers its front legs on its own, waits a while and gets out of its perch.
What we can be sure of is that Nilo does not  suffer  from any type of canine anxiety or stress . Live the happy life!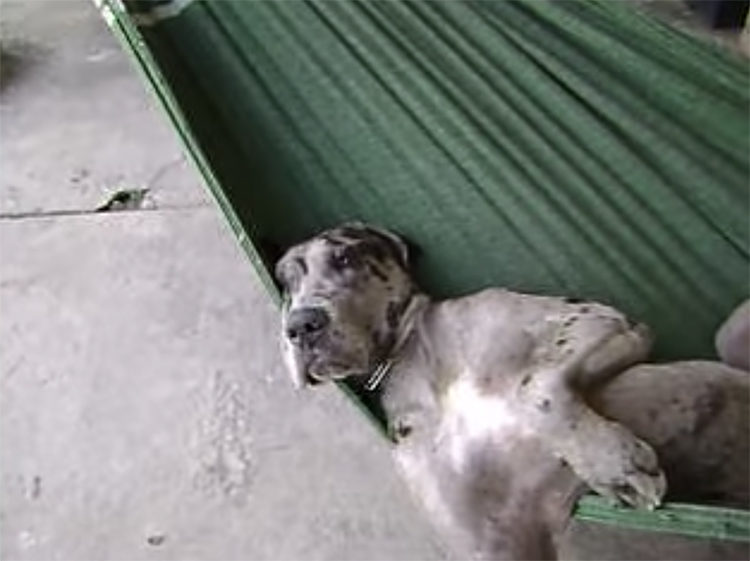 Share this funny story with your friends and acquaintances. If you have pets, let them feel like the kings of the home. They love it!