A bizarre creature with a dolphin-like head, sharp fangs and a long snake-like tail has washed up on the coast of Mexico.
Locals were amazed to find the mysterious creature on the beach of Destiladeras, but no one could identify it.
According to local media, this animal has no eyes, leading many to speculate that it came from the very deep waters of the Pacific Ocean, where light cannot penetrate, so creatures do not need eyes.
If this theory is true, they don't know how the creature could have washed ashore from such depths.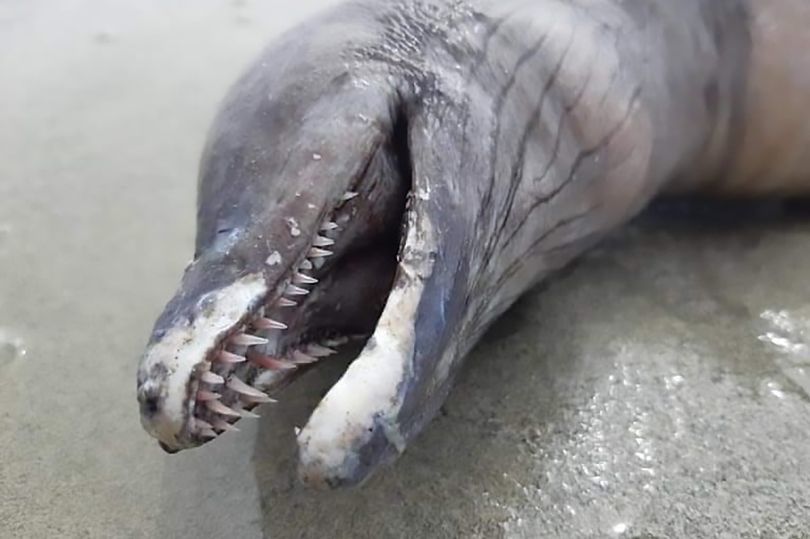 This creature has no eyes…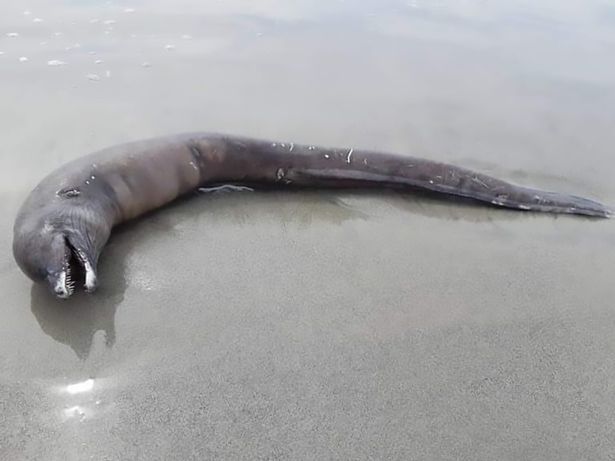 …and has a long tail like a snake's tail
The animal was found and photographed by sea walkers. At first, they thought it was the carcass of a dolphin. But it was only when they got closer that they realized it was something completely different. When interviewed by local media, all the fishermen said they had never seen such a creature before.
However, they do mention that in Puerto Vallarta there is an area of sea water more than 1,000 meters deep. They surmised that this could be the home of this strange creature.
Local media confirmed that no one had been able to identify the animal, but there was no information suggesting that it was a fake photo.